---
Looking for a trusted stainless steel pipe supplier in Bangalore? Sachiya Steel International offers a wide range of high-quality stainless steel pipes with excellent durability and reliability. Contact us today for your pipe requirements.
Introduction:
Welcome to Sachiya Steel International, your go-to destination for premium stainless steel pipes in Bangalore. As a trusted supplier with years of experience, we take pride in providing top-notch stainless steel pipes that meet your specific needs. Whether you're looking for pipes for industrial applications or residential projects, our extensive range of high-quality products and exceptional service make us the preferred choice in the industry.
Why Choose Sachiya Steel International?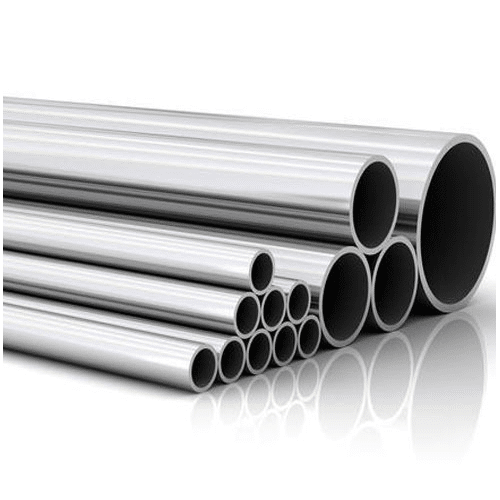 Extensive Product Range: At Sachiya Steel International, we offer an extensive range of stainless steel pipes in various grades, sizes, and specifications. From seamless to welded pipes, we have the right solution to match your requirements perfectly.

Superior Quality: We understand the significance of quality when it comes to stainless steel pipes. Our products undergo stringent quality checks to ensure durability, corrosion resistance, and excellent performance. You can trust our pipes to withstand even the most demanding environments.

Customization Options: We recognize that each project has unique specifications. That's why we offer customization options to tailor our stainless steel pipes according to your specific requirements. Our skilled team can assist you in choosing the right grade, size, and finish to ensure optimal performance.

Competitive Pricing: At Sachiya Steel International, we believe in offering competitive pricing without compromising on quality. Our aim is to provide cost-effective solutions that meet your budgetary constraints while maintaining the highest standards.

Prompt Delivery: We understand the importance of timely delivery to keep your projects on track. With our efficient logistics network, we ensure prompt delivery of your stainless steel pipes in Bangalore. Count on us to meet your deadlines and deliver exceptional customer service.

Technical Expertise: Our team of experts possesses in-depth knowledge and technical expertise in the stainless steel industry. They are well-equipped to guide you through the selection process, answer your queries, and provide valuable recommendations to help you make informed decisions.
At Sachiya Steel International, we take pride in offering an extensive range of stainless steel pipes to cater to various applications in Bangalore. Our diverse product line includes:
Seamless Stainless Steel Pipes: We provide seamless stainless steel pipes that are manufactured using advanced technology and adhere to international quality standards. These pipes offer excellent corrosion resistance and seamless construction, making them suitable for critical applications in industries such as oil and gas, chemical, pharmaceutical, and more.
Welded Stainless Steel Pipes: Our welded stainless steel pipes are known for their high strength, dimensional accuracy, and durability. They are fabricated using top-quality stainless steel and advanced welding techniques. These pipes find applications in construction, plumbing, water treatment, and other industrial sectors.
Stainless Steel Square Pipes: If you require square-shaped pipes for architectural or decorative purposes, we offer stainless steel square pipes in various sizes and thicknesses. These pipes are highly durable, aesthetically pleasing, and can withstand harsh weather conditions, making them an ideal choice for balustrades, handrails, and other structural applications.
Stainless Steel Rectangular Pipes: Our range of stainless steel rectangular pipes is suitable for applications where a rectangular cross-section is required, such as in furniture, construction, and automotive industries. These pipes offer superior strength, excellent corrosion resistance, and easy fabrication.
Stainless Steel Round Pipes: Sachiya Steel International also provides stainless steel round pipes, which are widely used in industries like automotive, aerospace, and food processing. With their smooth surface finish and high tensile strength, these pipes offer excellent performance and reliability.
Quality Assurance and Certifications:
At Sachiya Steel International, we prioritize quality and ensure that our stainless steel pipes meet the highest industry standards. Our pipes are manufactured using premium quality stainless steel sourced from reputable mills. We conduct rigorous quality checks at every stage of production to guarantee flawless products.
We hold various certifications, including ISO 9001:2015, which reflect our commitment to maintaining superior quality in our manufacturing processes. Additionally, our stainless steel pipes comply with ASTM, DIN, JIS, and other international standards, ensuring their reliability and compatibility with global applications.
Customer Satisfaction and Support:
At Sachiya Steel International, customer satisfaction is at the forefront of our operations. We believe in building long-term relationships with our clients by providing exceptional service and support. Our knowledgeable and friendly team is always available to address your queries, offer technical assistance, and provide guidance throughout your project.
To ensure a seamless experience, we offer flexible ordering options, secure packaging, and reliable shipping services to Bangalore and surrounding areas. We value your time and strive to meet your delivery deadlines without compromising on quality.
Contact Us:
When you need a reliable stainless steel pipe supplier in Bangalore, trust Sachiya Steel International for exceptional products, competitive pricing, and outstanding customer service. Contact us today to discuss your requirements and experience the reliability and excellence that sets us apart in the industry.
---