We are leading Manufacturers, Supplier, Dealers, and Exporter of 304 Stainless Steel Pipes in India. Our 304 Stainless Steel Pipes are available in different sizes, shapes, and grades. SS 304 price per kg, We supply these Pipes in most of the major Indian cities in more than 20 States. We Sachiya Steel International offer different types of grades like Stainless Steel Pipes, Super Duplex Pipes, Duplex  Pipes, Carbon Steel Pipes, Alloys Steel Pipes, Nickel Alloys Pipes, Titanium , Aluminium Pipes, etc.
---
Navigating the vast realm of the stainless steel market, one must recognize the prevailing ss 304 price per kg. As a grade of stainless steel that stands out for its versatility, durability, and affordability, ss 304 is highly sought-after in various industries, from construction to kitchenware. With a substantial market demand and its extensive application, the ss 304 price per kg is a subject of immense interest for manufacturers, suppliers, and consumers alike, given its influence on cost calculations and budget planning. The price per kg can vary significantly based on global market trends, demand and supply balance, and raw material costs.
Stainless Steel 304 Stockist, SS 304 suppliers in Mumbai
Steel pipes are long, hollow Pipes that are used for a variety of purposes. Stainless Steel pipe and Pipes have excellent corrosion resistance and smooth finishing characteristics. The corrosion resistance of the welded steel pipe is the same as the base metal and the strength higher than the base metal. For these reasons, they are used in demanding industries.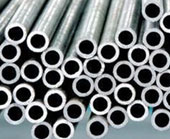 ---
Stainless Steel 304 Suppliers
---
Stainless Steel 304 Products Suppliers in Mumbai, India, check SS 304 sheet price per kg
| | | | | |
| --- | --- | --- | --- | --- |
| Stainless Steel 304 Pipe | Stainless Steel 304 Tube | Stainless Steel 304 Tubing | Stainless Steel 304 Sheet | Stainless Steel 304 Plate |
---
SS 304 price per kg
| | | | | |
| --- | --- | --- | --- | --- |
| Stainless Steel 304 price per kg | Origin | Price in INR (per kg) | Price in USD (per kg) | Price in Euro (per kg) |
| SS 304 price per kg in India | Indian | Rs 190/- | $2.68 | €2.41 |
| SS 304 price per kg in Japan | Japanese | Rs 245/- | $3.46 | €3.11 |
| SS 304 price per kg in UK / Europe | European | Rs 295/- | $4.16 | €3.74 |
| SS 304 price per kg in USA | USA | Rs 345/- | $4.87 | €4.37 |
| ss 304 sheet price per kg | Indian | Rs 190/- | $2.68 | €2.41 |
Please note: Price is subject to change without any prior notice.
When discussing ss price per kg, one cannot overlook the contribution of Jindal Steel, one of the prominent players in the steel industry. The Jindal steel price per kg is known for its competitive rates without compromising on the quality of the product. The pricing strategy adopted by Jindal Steel contributes mainly to the overall ss price per kg in the market, impacting the affordability and accessibility of high-quality stainless steel for various sectors. With their constant innovation and commitment to sustainability, Jindal Steel remains a crucial determinant in the fluctuating ss 304 price per kg.
Understanding the cost of Stainless Steel 304 (SS 304) per kg is critical to making smart business choices. As SS 304 is used in many industries, from food to cars, keeping an eye on its price per kg is crucial.
So, what makes SS 304 so unique? It's known for standing up to rust and is easy to work with. These qualities make it a favourite choice across different sectors. And because it's in such high demand, even small changes in the SS 304 price per kg can affect businesses worldwide.
But what influences these price changes? A few things – the cost of raw materials, the wages for workers, and the demand for SS 304. Each can cause the SS 304 price per kg to increase or decrease.
Currently, the SS 304 price per kg is steady. But in a constantly changing world, it's essential to stay informed. Knowing the latest SS 304 prices per kg helps with budget planning and ensuring you get the best deal.
In short, keeping track of the SS 304 price per kg is a smart business move. It can help save money and stay ahead of the curve. We provide reliable, up-to-date information to make that job more manageable.
---
Category
:
Steel
Class
:
Stainless steel
Type
:
Austenitic standard
Common Names
:
Chromium-Nickel steel
Designations
:
France: AFNOR Z 6 CN 18.09

Germany: DIN 1.4301 Italy: UNI X 5 CrNi 18 10

Japan: JIS SUS 304 Sweden: SS 2332

United Kingdom: B.S. 302 S 17, B.S. 304 S 15, B.S. 304 S 16, B.S. 304 S 18, B.S. 304 S 25, B.S. 304 S 40, B.S. En.58 E

United States: AMS 5501, AMS 5513, AMS 5560, AMS 5565, AMS 5566, AMS 5567, AMS 5639, AMS 5697, ASME SA182, ASME SA194 (Type 8), ASME SA213, ASME SA240, ASME SA249, ASME SA312, ASME SA320 (B8), ASME SA358, ASME SA376, ASME SA403, ASME SA409, ASME SA430, ASME SA479, ASME SA688, ASTM A167, ASTM A182, ASTM A193, ASTM A194, ASTM A213, ASTM A276, ASTM A312, ASTM A240, ASTM A249, ASTM A269, ASTM A580, ASTM A632, ASTM A651, ASTM A492, ASTM A493, ASTM A270, ASTM A271, ASTM A511, ASTM A554, ASTM A666, ASTM A688ASTM A313, ASTM A314, ASTM A320, ASTM A368, ASTM A376, ASTM A409, ASTM A430, ASTM A473, ASTM A478, ASTM A479, SAE 30304, SAE J405 (30304), UNS S30400, FED QQ-S-763, FED QQ-S-766, FED QQ-W-423, FED STD-66, MIL SPEC MIL-S-23195, MIL SPEC MIL-S-23196, MIL SPEC MIL-S-862, MIL SPEC MIL-S-862, MIL SPEC MIL-T-6845, MIL SPEC MIL-T-8506, MIL SPEC MIL-T-8504, MIL SPEC M.IL-S-5059, MIL SPEC MIL-F-20138
---
Nonetheless, while analyzing ss 304 price per kgs, it is crucial to consider not just the upfront costs but also the long-term benefits. SS 304 offers exceptional corrosion resistance, maintains its structural integrity in high temperatures, and exhibits good formability, making it a cost-effective choice in the long run. Hence, regardless of the ss price per kg, investing in ss 304 can yield significant returns, making it a reliable and cost-effective material for diverse applications.

stainless steel 304 composition chart
304 Stainless Steel Chemical Composition
Grade
C
Mn
Si
P
S
Cr
Mo
Ni
N
304

min.

–

–

–

–

–

18.0

–

8.0

–

max.

0.08

2.0

0.75

0.045

0.030

20.0

10.5

0.
---
Stainless Steel 304 Mechanical Properties
Grade
Tensile Strength (MPa) min
Yield Strength 0.2% Proof (MPa) min
Elongation (% in 50mm) min
Hardness
Rockwell B (HR B) max
Brinell (HB) max

304

515

205

40

92

201
---
Stainless Steel 304 Physical Properties
Grade
Density (kg/m3)
Elastic Modulus (GPa)
Mean Coefficient of Thermal Expansion (m/m/0C)
Thermal Conductivity (W/m.K)
Specific Heat 0-1000C (J/kg.K)
Electrical Resistivity (n.m)
0-1000C
0-3150C
0-5380C
at 1000C
at 5000C
304

8000

193

17.2

17.8

18.4

16.2

21.5

500

720
---
304 Stainless Steel Electric Properties
Properties
 Conditions
T (°C)
Treatment
Electric Resistivity (10-9W-m)

720

25
---
Stainless Steel 304 Equivalent
Equivalent Grades for 304 Stainless Steel
Grade
UNS No
Old British
Euronorm
Swedish SS
Japanese JIS
GOST
BS
En
No
Name

SS 304

S30400

304S31

58E

1.4301

X5CrNi18-10
SS 304 Pipes may be furnished bare or coated and with capped ends. pipes up to 3" OD will be supplied in bundles. In order to prevent rust during sea shipment, bundles of SS 304 Pipes may be wrapped with polypropylene sheets, and secured with flat steel bands. Over 3" OD will be supplied loose.
SS 304 Pipes Application Industries
Off-Shore Oil Drilling Companies
Power Generation
Petrochemicals
Gas Processing
Specialty Chemicals
Pharmaceuticals
Pharmaceutical Equipment
Chemical Equipment
Sea Water Equipment
Heat Exchangers
Condensers
Pulp and Paper Industry
SS 304 Pipes Test Certificates
We at Sachiya Steel International provide Manufacturer TC (Test Certificate) in accordance to EN 10204/3.1B, Raw Materials Certificate, 100% Radiography Test Report, Third Party Inspection Report. We also provide Standard certificates like EN 10204 3.1 and additional requirement like. NACE MR 01075. FERRIT CONTENT as per norms if requested by clients.
EN 10204/3.1B
Raw Materials Certificate
100% Radiography Test Report
Third Party Inspection Report, etc
SS 304 Pipes Material Testing
We at Sachiya Steel International ensure that all our materials go through strict quality tests before dispatching them to our clients.
Mechanical Testing Such as Tensile of Area
Hardness Test
Chemical Analysis – Spectro Analysis
Positive Material Identification – PMI Testing
Flattening Test
Micro and Macro Test
Pitting Resistance Test
Flaring Test
Intergranular Corrosion (IGC) Test
SS 304 Pipes Documentation
Commercial Invoice which includes HS Code
Packing List including net weight and gross weight, number of boxes, Marks and Numbers
Certificate of Origin legalized/attested by Chamber of Commerce or Embassy
Fumigation Certificates
Raw Material Test Reports
Material Traceability Records
Quality Assurance Plan (QAP)
Heat Treatment Charts
Test Certificates certifying NACE MR0103, NACE MR0175
Material Test Certificates (MTC) as per EN 10204 3.1 and EN 10204 3.2
Guarantee Letter
NABL approved Laboratory Test Reports
Welding Procedure Specification/Procedure Qualification Record, WPS/PQR
Form A for the purposes of the Generalized System of Preferences (GSP)
Venezuela, Iraq, United Kingdom, Russia, United Arab Emirates, Croatia, Indonesia, Oman, Kazakhstan, Israel, Kenya, Iran, Bahrain, Bhutan, Colombia, Serbia, Pakistan, Czech Republic, Turkey, Ukraine, Poland, Bulgaria, France, Chile, Slovakia, Belgium, Iran, Ireland, Qatar, Sri Lanka, Sweden, Brazil, Bolivia, Taiwan, Jordan, South Africa, Switzerland, Tibet, Norway, India, Ghana, Costa Rica, Hungary, New Zealand, Vietnam, Ecuador, Afghanistan, Algeria, Peru, Netherlands, Argentina, Austria, Malaysia, Thailand, Portugal, Zimbabwe, Mongolia, Lebanon, Trinidad & Tobago, Tunisia, Mexico, Greece, Angola, Hong Kong, Denmark, Nepal, Finland, Chile, Poland, Yemen, Nigeria, Italy, Bangladesh, Australia, Macau, Azerbaijan, Saudi Arabia, Japan, Gabon, Philippines, Singapore, United States, Namibia, Romania, South Korea, Germany, Puerto Rico, Estonia, Morocco, Belarus, Nigeria, Mexico, Spain, China, Canada, Libya, Lithuania, Kuwait, Gambia, Egypt.
Frequently Asked Question
What is SS 304?
SS 304 refers to Stainless Steel 304, a widely used austenitic stainless steel grade. It contains a combination of chromium and nickel, making it highly corrosion-resistant and suitable for various applications.
What factors influence the price of SS 304 per kg?
The price of SS 304 per kilogram can be influenced by several factors, including global demand and supply trends, raw material costs (such as nickel and chromium), production processes, market conditions, and currency exchange rates.
Is SS 304 more expensive than other stainless steel grades?
SS 304 is generally considered one of the more affordable stainless steel grades. It's often chosen for its good balance of properties and cost-effectiveness compared to higher-grade stainless steels like SS 316.
Where can I find the current SS 304 price per kg?
The SS 304 price per kg can fluctuate frequently due to market dynamics. To find the most up-to-date prices, you can check metal commodity websites, stainless steel suppliers, metal exchanges, or financial news platforms.
Can I buy SS 304 in small quantities, and how will it impact the price?
Stainless steel suppliers usually offer SS 304 in various quantities, including small amounts. However, buying in smaller quantities may lead to a slightly higher price per kg compared to bulk purchases.
What are the typical applications of SS 304?
SS 304 finds applications in a wide range of industries, including food processing, kitchen equipment, architectural and decorative uses, chemical processing, pharmaceuticals, and automotive parts, among others.
Does the SS 304 price per kg change regionally?
Yes, the SS 304 price can vary from one region to another due to factors like transportation costs, local demand, import/export tariffs, and taxes.
Is SS 304 price per kg affected by market trends or economic conditions?
Yes, like any commodity, the price of SS 304 can be influenced by market trends, economic conditions, geopolitical events, and changes in trade policies.
Are there any substitutes for SS 304 that might offer a lower price per kg?
Yes, there are other stainless steel grades, such as SS 201 or SS 430, that might be more affordable than SS 304, but they often come with different properties and performance characteristics.
How can I estimate the cost of my project using SS 304?
To estimate the cost, multiply the required weight (in kg) of SS 304 by the current price per kg. Keep in mind that additional costs, such as fabrication, finishing, and transportation, should be factored in for an accurate project cost estimate.