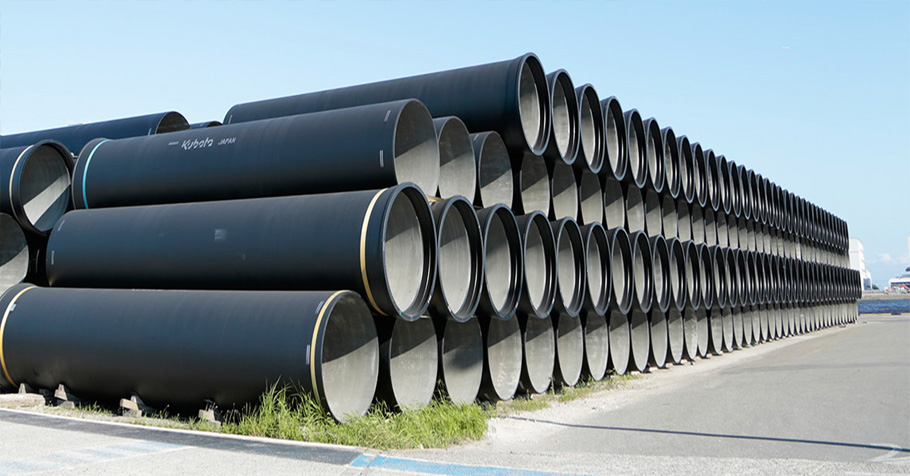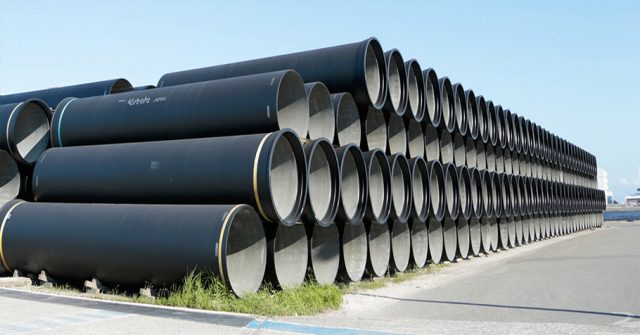 Cast Iron Pipes
We are leading Manufacturers, Supplier, Dealers, and Exporter of Cast Iron Pipes in India. Our Cast Iron Pipes are available in different sizes, shapes, and grades. We supply these Pipes in most of the major Indian cities in more than 20 States. We Sachiya Steel International offer different types of grades like Stainless Steel Pipes, Super Duplex Steel Pipes, Duplex Steel Pipes, Carbon Steel Pipes, Alloys Steel Pipes, Nickel Alloys Pipes, Titanium Steel Pipes, Inconel Steel Pipes, Aluminium Pipes, etc.
About Cast Iron Pipes
Cast iron pipe is great for many projects around the home. They are known for transporting water, storm drains and sewage and typically chosen over other options like PVC, especially in high rise projects like draining from the roof. Cast iron pipe is manufactured by the pit, horizontal or centrifugal method. In the vertical pit method, a mold is made by ramming sand around a pattern and drying the mold in an oven. A core is inserted in the mold and molten iron is poured between the core and the mold.
Cast Iron Pipes Applications & Uses
Great use for a cast iron pipe is for garbage disposal because it is highly resistant to the grinding and abrasions.
Used for transporting water, storm drains and sewage.
Cast Iron Pipe and Fittings for Sanitary and Storm Drain, Waste, and Vent Piping Applications.
Several types of agricultural implements can be made.
Machinery parts can be manufactured but shock cannot be resisted by cast iron.
Metal columns and column bases can be made using cast iron.
Casting molds for making metal staircases, lamp posts, gates, etc. are made using cast iron.
Cast Iron Pipes
Specifications
Schedule
SCH5, SCH10, SCH20, SCH30, SCH40, STD, SCH80, XS, SCH60, SCH80, SCH120,SCH140, SCH160, XXS
Standard
ASME/ANSI B16.11, MSS-SP-97, MSS-SP-79, JIS B2316, BS 3799
Pipes Size
1/8″NB to 24″NB & 1/4″OD TO 24″OD AND 6.35mm to 254mm OD Thickness: 0.6mm to 20mm
Type
Seamless/ erw/ welded/semi welded in round, square, rectangular, coil form, u shape and hydraulic. Pipes
Grades
Stainless Steel
ASTM / ASME 201, 202, 301, 304, 304L, 310, 310S, 316L, 316TI, 317, 317L, 321, 347, 409, 409M, 409L, 410, 410S, 420, 430, 431, 441, 444, 446, 17.4PH, 904L
Super Duplex Steel
S32750
Duplex Steel
ASTM / ASME SA 790 UNS NO S 31803 , S 32205 , S 32550 , S 32750 , S 32760.
Carbon Steel
ASTM / ASME A 335 GRP 1 , P 5 , P 9 , P 11 , P 12 , P 22 , P 23 , P 91
Alloys Steel
ASTM / ASME A 691 GRP1 CR , 1 1/4 CR , 2 1/4 CR , 5 CR , 9CR , 91.
Nickel Alloys
Nickel Alloys 200, Nickel Alloys 201
Titanium
Grade 1, Grade 4, Grade 5(Ti 6Al-4V), Grade 6(Ti 5Al-2.5Sn), Grade 7, Grade 11, Grade 12, 8Ai-1Mo-1V, Grade 9(3Al-2.5V), 6Al-6V-25n, 6Al-2Sn-4Zr-2Mo, 6Al-7Nb, Grade 23(Ti 6AL-4V ELI), Grade 5 ELI
Inconel
Inconel 600, Inconel 601, Inconel 625, Inconel 625LCF, Inconel 686, Inconel 718, Inconel 800, Inconel 825, Inconel X-750 , Inconel 690, Inconel 602, Inconel 617, Inconel 925, Inconel A-289, Inconel AL-6XN, AL-904L
Hastelloy
Hastelloy C-22, Hastelloy C-276, Hastelloy C-2000, Hastelloy C-4, Hastelloy X, Hastelloy B, Hastelloy N, Hastelloy G
Molybdenum
ASTM / ASME A 182 GR F 5, F 9 , F 11 , F 12 , F 22 , F 91, ASTM B387, Ferro Molybdenum
Cobalt
Cobalt HS-6, Cobalt HS-4, Cobalt HS-25, Sterlite Grade 1, Sterlite Grade 6, Sterlite Grade 12, Sterlite Grade 21
Niobium
ASTM B394, R04200 R04210
Nimonic
Nimonic75, Nimonic80, Nimonic85, Nimonic90, Nimonic263, etc
Tungsten
W1 WAl1, W61, etc, Carbonide Tungsten, Copper Tungsten, Nickel Tungsten
Nichrome
Nichrome90, Nichrome80, Nichrome80A, Nichrome RW80, Nichrome75, etc
Magnesium
Magnesium AL017100, AL017140, AL017150, AL017160, AL017200, AL017210, AL017250, etc.
Tantalum
Tantalum – Grade 1.
Monel
Monel 400, Monel k500
MU-METAL
MU-METAL
Zirconium
Zirconium 702, Zirconium 705,Zirconium 705, Zirconium-2, Zirconium-4
Beryllium Copper
Alloy 25 UNSC17200
Aluminium
1050,1100, 2017, 7150, 7178, 7575, 2050, 7085, 2011 A92011, 2014A A92014, 2024 A92024, 2219, 5052 A95052, 5083 A95083, 5754, 6061 A96061 A86061, 6063, 6082 A96082, 7071 7020, 7050 A97050, 7075 A97075 A87075, 7175
Copper Alloys
C 11000, C 10200, C 12200, C 51100, C 51000, C 51900, C 52000, C 52100, C 74500, C 75700, C 75400, C 76400, C 77000, C 21000, C 22000, C 23000, C 24000, C 26000, C 26800, C 27000, C 27200, C 28000