---
Sachiya Steel international is a renowned manufacturer, supplier and exporter of high quality ASTM A106 pipes . We offer ASTM A106 pipes of various sizes with unique characteristics. We value these pipes and pipes for our customers for their durability, corrosion resistance and dimensional accuracy. These pipes and tubes are commonly used in the oil and gas industry, in power plants, in boilers, on ships, etc. We also offer competitive prices for these products in the market.
The weld metallurgy of ASME SA 106 GR. B Carbon Steel Welded Pipes, as with other ferrite – austenitic stainless steels,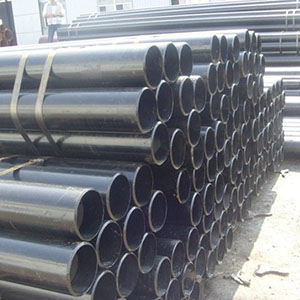 has a ferrite structure during solidification. And when the weld metal temperature of ASTM A106 GR. B Carbon Steel EFW Pipes is in the 2100 Degree F to 2640 Degree F (1150 Degree C to 1450 Degree C) range, it is possible for the HAZ to increase its ferrite content.
It is the cooling of the high temp ferrite of ASME SA 106 GR. B Carbon Steel ERW Pipes that allows retransformation into austenite, yielding a ferrite – austenite weld structure. Cooling rates of ASTM A106 GR. B Carbon Steel Round Pipes are extremely important as getting the weld area too hot, or using too much weld energy, leads to cooling rates being too slow, allowing the formation of embrittling sigma phase in the heat affected zone. Conversely, if not enough weld energy is used in ASME SA 106 GR. B Carbon Steel Square Pipes, then the cooling rates are too fast, leading to too much ferrite in the weld metal and a fragile weld joint.
ASTM A106 pipe Specification
| | | |
| --- | --- | --- |
| Specification | | A106 NPS 1/8 — 48 ANSI Schedules to 160 |
| Sizes(Seamless) | | 1/2″ NB – 60″ NB |
| Sizes(ERW) | | 1/2″ NB – 24″ NB |
| Sizes(SAW) | | 16″ NB – 100″ NB |
| Wall Thickness available | | Schedule 20-Schedule XXS (heavier on request) up to 250 mm thickness. |
| | | |
| --- | --- | --- |
| ELEMENT | COMPOSITION, % | |
| | ASTM A106 Gr.B | ASTM A106 Gr.C |
| C max A | 0.30 | 0.35 |
| Mn | 0.29-1.06 | 0.29-1.06 |
| P, max | 0.04 | 0.04 |
| S, max | 0.04 | 0.04 |
| Si, min | 0.10 | 0.10 |
| Cr, maxB | 0.40 | 0.40 |
| Cu, maxB | 0.40 | 0.40 |
| Mo, maxB | 0.15 | 0.15 |
| | | |
| --- | --- | --- |
| Ni, maxB | 0.40 | 0.40 |
| V, maxB | 0.08 | 0.08 |
| | | |
| --- | --- | --- |
| | ASTM A106 Gr.B | ASTM A106 Gr.C |
| Y.S, min, psi [Mpa] | 35 000 [240] | 40 000 [275] |
| T.S., min, psi [Mpa] | 60 000 [415] | 70 000 [485] |
ASTM A106 Gr.B
ASTM A106 Gr.C
L
T
L
T
22
12
20
ASTM A106 Pipe GR. B / ASTM A106 GR. C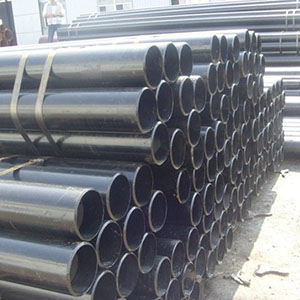 Sachiya Steel international is a renowned manufacturer, supplier and exporter of high quality ASTM A106 pipes . We offer ASTM A106 pipes of various sizes with unique characteristics. We value these pipes and pipes for our customers for their durability, corrosion resistance and dimensional accuracy
Product Brand: Carbon Steel Pipes
---