Sachiya Steel International is one of the Leading Manufacturer And Exporter Of High Quality Copper Wire Mesh, where our offered products are quality approved. Our company has responded to all & every need of industry for Copper Hexagonal Wire Mesh as one of top and the most reputed company. The use of Copper Welding Wire Mesh in air – conditioning and refrigeration systems has grown steadily in recent years. Our stucco embossed Copper Netting Wire Mesh provides a white or silver easy to clean surface, where either side is usable and the pattern looks the same.
The white painted side of Copper Woven Wire Mesh has slight, but consistent imperfections and does not have a PVC coating. Our company is also engaged in providing Repairing Service of Copper Spring Steel Wire Mesh in our industry, where it is renowned among the customers due to quality products and affordable prices. We focus on service of Copper Fencing Wire Mesh, which provided with the international quality air – conditioning and refrigeration units for industrial, commercial and domestic purpose.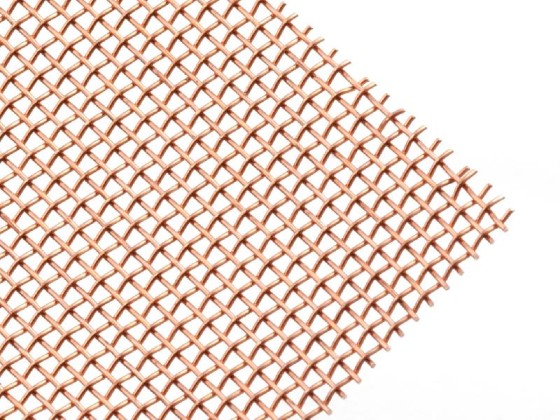 Available with us at industry leading prices, Copper Hexagonal Wire Mesh are widely used in the construction industries. Reckoned for accurate composition, Copper Welding Wire Mesh is extensively used in air conditioning and refrigeration systems. Copper Netting Wire Mesh is used for refrigerator, water dispenser, air – conditioner, and various other building installations. Understanding the diversified needs of clients, we offer customized solutions of Copper Woven Wire Mesh to them.