Sachiya Steel International is one of the Leading Manufacturer And Exporter Of High Quality Alloy Steel 2H Screws, which offer some great features such as Light weight, Easy installation, Rust proof surface finish and more. Alloy Steel Grade 2H Hex Head Screws are widely used in many industries such as chemical and fertilizers industries, where it is utilized in glass, wooden or metal door frames. Because of the ferromagnetic properties of iron, Alloy Steel Grade 2H Socket Head Cap Screws find important applications where their responses to magnetism are very important, including in electric motors and in transformers.
Alloy Steel Grade 2H Socket Set Screws contains substantial quantities of elements other than carbon such as nickel, chromium, silicon, manganese, tungsten, molybdenum, and vanadium. Alloy Steel Grade 2H Anchore Screws is also used in oil & natural gas organization in terms of the specific materials, technology, finance & personal. Alloy Steel Grade 2H Blind Rivet Screws is as well used for Plumbing accessories, Flashlight shells, Connectors, Terminals, Relays, Fancy interior fittings, Taps, Locks, Deep drawing articles, and so on.
Apart from this, offered range of Alloy Steel Grade 2H Concrete Screws is available in various specifications to cater all requirements of our valuable clients. In tunes with advanced tools and machinery, we are presenting a wide range of Alloy Steel Grade 2H Threaded Screws to our dear clients, which are processed according to the international quality standards.
Alloy Steel 2H Screws Specifications

Specifications
:

ASTM A 194 ASME SA 194

Standard
:

IS, ASTM, BS and all International Standards

Length
:

3 mm to 200 mm

Size
:

M3 – M56 | 3/6″ to 2″ | Custom Sizes

Type
:

Hex Head Screw, Socket Head Cap Screw, Socket Set Screws, Anchor Screw, Blind Rivet, Concrete screw, Threaded Screw, Steel Shoulder Screw, Panel Screw, Machine Screw.
2H Alloy Steel Screw Chemical Composition
Alloy Steel 2
C
Mn
P
S
Si
Ni
Cr

0.40% min

1.00% max

0.040%

0.050%

0.40% max

–

–
Mechanical Properties
Specification

Material

Nominal Size, In.

Tempering Temp. °F

Proof Load Stress, ksi

Hardness Rockwell

See Note

Min

Max

ASTM A194 Grade 2H

Medium Carbon Steel, Quenched and Tempered

1/4 – 4

1000

175

C24
2H Screws Application Industries
Off-Shore Oil Drilling Companies

Power Generation

Petrochemicals

Gas Processing

Specialty Chemicals

Pharmaceuticals

Pharmaceutical Equipment

Chemical Equipment

Sea Water Equipment

Heat Exchangers

Condensers

Pulp and Paper Industry
2H Alloy Steel Screws Test Certificates
We at Sachiya Steel International provide Manufacturer TC (Test Certificate) in accordance to EN 10204/3.1B, Raw Materials Certificate, 100% Radiography Test Report, Third Party Inspection Report. We also provide Standard certificates like EN 10204 3.1 and additional requirement like. NACE MR 01075. FERRIT CONTENT as per norms if requested by clients.
• EN 10204/3.1B,
• Raw Materials Certificate
• 100% Radiography Test Report
• Third Party Inspection Report, etc
Material Testing
We at Sachiya Steel International ensure that all our materials go through strict quality tests before dispatching them to our clients.
• Mechanical Testing Such as Tensile of Area
• Hardness Test
• Chemical Analysis – Spectro Analysis
• Positive Material Identification – PMI Testing
• Flattening Test
• Micro and Macro Test
• Pitting Resistance Test
• Flaring Test
• Intergranular Corrosion (IGC) Test
Documentation
• Commercial Invoice which includes HS Code
• Packing List including net weight and gross weight, number of boxes, Marks and Numbers
• Certificate of Origin legalized/attested by Chamber of Commerce or Embassy
• Fumigation Certificates
• Raw Material Test Reports
• Material Traceability Records
• Quality Assurance Plan (QAP)
• Heat Treatment Charts
• Test Certificates certifying NACE MR0103, NACE MR0175
• Material Test Certificates (MTC) as per EN 10204 3.1 and EN 10204 3.2
• Guarantee Letter
• NABL approved Laboratory Test Reports
• Welding Procedure Specification/Procedure Qualification Record, WPS/PQR
• Form A for the purposes of the Generalized System of Preferences (GSP)
Alloy Steel 2H Screws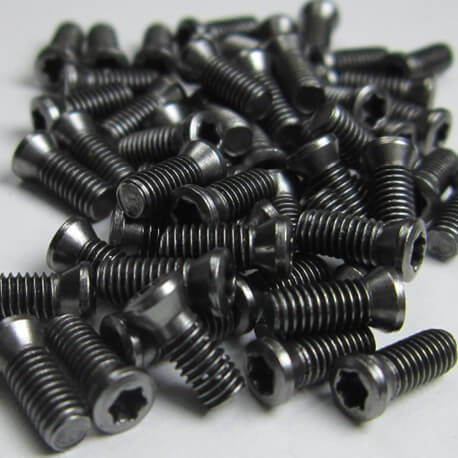 Sachiya Steel International is one of the Leading Manufacturer And Exporter Of High Quality Alloy Steel 2H Screws, which offer some great features such as Light weight, Easy installation, Rust proof surface finish and more. Alloy Steel Grade 2H Hex Head Screws are widely used in many industries such as chemical and fertilizers industries, where it is utilized in glass, wooden or metal door frames
Product Brand: Sachiya Steel International
Product Currency: INR
Product Price: 5
Product In-Stock: InStock